We took a short family vacation last week, a break from the homestead, relaxing and exploring areas of interest to expand our family vision.  I must admit it was so nice not to worry about managing our power and water supply, watering plants, or milking the cow and goats.  Checking our battery function and solar panel input, running the generator when needed, and keeping our water reservoirs full have become routine for us, but it feels like a real treat to go back to seemingly unlimited power and water for a few days.  And the Lord provided an experienced and  trustworthy person (thanks Brennan!) to look after things for three days while we were gone.
 The cabin in northern Florida was small but probably twice the size of our tiny house, so it felt big to us.  We enjoyed the luxuries of longer hot showers with unlimited water, a dishwasher, air conditioning, a gas fireplace (no firewood to cut), and lots of space.  Great family memories were made canoeing on the Suwannee River, making oil lamps and rag dolls, learning to knit, playing checkers, reading Scripture, singing together, visiting a dairy of grass-fed cows and goats, exploring an old sustainable working homestead, and even burning the gas fireplace at the same time we were using the a/c (how silly and wasteful)! 
But we were all happy to come home again.  We love our little homestead and simple off-the-grid lifestyle.  It is so rewarding to work together as a family, watching things grow (or die), and learning basic life skills.  It has been a pleasant surprise to discover how enjoyable it is to live closer to the soil, learning more and more about God's designs in nature and how we benefit by living in harmony with them.  As mentioned in Romans 1:20, "For the invisible things of Him from the creation of the world are clearly seen, being understood by the things that are made, even His eternal power and Godhead; so that [men] are without excuse."
 Our first stop was at The Olive Grove, an olive tree farm near Brooksville, FL that promotes the use of olive trees as an alternative to citrus (as a cash crop).  Olive trees are more cold and drought resistant than citrus, grow well in sandy soil, and grow into beautiful shade trees that provide health-benefiting olive oil and leaves. 
A few months ago The Olive Grove was selling several varieties of olive trees that grow well in Florida (Arbequina and Koroneiki) at a discounted price, so we purchased 20.  So far they are doing great and we can't wait for them to grow and start producing olives within the next two years. 
On the first day of our vacation we visited The Olive Grove for a workshop making olive oil lamps from clay.  Dede was a great teacher and we enjoyed learning more about olive trees and making lamps that burn olive oil as in the time of Christ.
The campground we stayed at was the Stephen Foster Folk Culture Center State Park in historic White Springs, FL.  As a memorial to the author of the famous folk song "Old Folks at Home" (Way down upon the Swannee River…) there is a craft square of cottages where working craftsmen demonstrate cultural arts and traditions such as quilting, knitting, blacksmithing, pottery, and woodworking.  A Carillon Tower is home to the world's largest tubular bell instrument, chiming the hours and giving daily concerts ringing out the tunes of Stephen Foster with its 97 bells.  We especially enjoyed singing hymns together in the acoustically-alive cathedral-like museum room at the base of the Carillon Tower.  We hoped to take our violins and flute in there for a practice, but ran out of time.
Many of the volunteer craftsmen were not working during the days we were there (Mon-Wed), but it was still an educational experience and Blossom was finally able to learn the skill of knitting from a sweet lady in one of the cottages.  She's been clicking those needles as fast as she can ever since.
An upcoming post will be dedicated to our visit to Full Circle Farm in Live Oak, FL where the Stoltzfoos family raises grass-fed only dairy cows and goats (beyond organic), rotating them to new pasture regularly.   They challenged and stretched our thinking.   Another post will feature our tour of an early pioneer homestead established before the Civil War, called Dudley Farm.  This working farm has staff dressed in period clothing tending to crops and livestock, using mules for labor.  It holds a wealth of old ideas which can benefit us today.
See you back soon!
Blessings,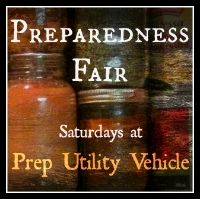 Linked w/Creative Home & Garden Hop, Natural Living Mama, Chicken Chick, Barn Hop, Eco-Kids, Growing Home, Backyard Farming Connection, Down Home Blog Hop, Rock n Share, Frugally Sustainable, Country Homemaker Hop, Homemaking, Wildcrafting Wednesday, Wicked Good Wednesday, Natural Living, Tasty Traditions, HomeAcre Hop, Green Thumb Thursday, Live Renewed, Simple Lives Thur., Old Fashioned Friday, Little House in the Suburbs, From the Farm Blog Fest, Farmgirl Friday, and Simply Natural Saturday.
Other articles you might like:
20 Responses to "Homestead Vacation and Olive Trees"