On Easter we commemorate the most world-changing event in human history. Because Jesus rose from the dead, death is conquered for all who receive His free gift of forgiveness, cleansing, and eternal life. Without that Hope we have in the work Jesus completed, life would never hold the same meaning. How blessed we are beyond imagination to be able to be called a child of the One who paid for our redemption so we can look forward to eternity with Him!
As a special blessing to you and in honor of our Lord, we have a song to share, played on violin and flute by our six children ages seven through 18. They played "Holy, Holy, Holy" at our Easter service today, the first time all six have ever played together in public. How fitting it happened on the most signifigant day of the year in honor of our resurrected Lord!  (Sorry, I'm not the techiest person and the video is distorted for some reason…if you have any advice for me…).
Since moving to this homestead 17 months ago the children have repeatedly asked when they can again practice the violins they had previously started learning on. It finally feels like we can breathe enough to add that to our schedule, so three weeks ago we dusted off the violins and started practicing again. The youngest five have grown into larger sizes so we had to shift things a bit. Evenstar, our 18 year old, has played since she was five, but the others are beginners. Blossom, age 13, had her dream of getting a flute come true about three weeks ago as well, and she has practiced every spare minute.
This was a special day for me. I am so blessed to be the mother of these six children, and it has been a long-time dream to have them sing and play beautiful Christ-honoring music together. Singing has come easily and happens all the time, but playing instruments together is quite another thing. As I pray they will grow up keeping Christ the center of their lives, I pray any music they play will honor and glorify Him!
Have a blessed Easter!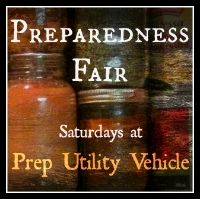 Linked w/Creative HomeAcre Hop, Barn Hop, Natural Living Mama, Chicken Chick, Growing Home, Backyard Farming Connection, Homestead Abundance, Frugally Sustainable, Seasonal Celebration, Country Garden Showcase, Country Homemaker Hop, Homemaking, Wildcrafting Wednesday, Natural Living, Tasty Traditions, HomeAcre Hop, Live Renewed, Simple Lives Thur., Little House in the Suburbs, Farm Girl Blog Fest, and Farmgirl Friday.
Other articles you might like:
26 Responses to "Happy Resurrection Day!"