Our central Florida homestead is far enough inland from the warmer coast that we get lots of cold weather (for Florida). We've had plenty of freezing temps and frost this winter, dipping into the mid 20's F (-7 °C), and local nurseries tell us it is too cold for most tropical plants to survive or yield fruit. It gets cold enough here to supposedly grow several varieties of apples and peaches, for which I'm tickled. We're going to give them a try.
The early settlers planted mostly what grew well, so why shouldn't we just settle for that? We have a few daughters born in tropical Liberia, and the rest of us are lovers of some very tropical fruits as well. If we are serious about living sustainably off the land, we should consider raising anything we want to have access to long term, for health reasons or otherwise.
That is why last fall, when growers were selling off their summer inventory at reduced prices, we purchased a few banana, avocado, mango, papaya, and moringa trees. We also bought various citrus trees which are more cold hardy, and a Florida variety of peach (Tropic Snow), which actually needs enough hours of cold to reproduce (no problem here). So far these little trees have seen freezing overnight temps numerous times, including the last week of March, and are doing great. All the trees have new growth and several have blooms and the beginnings of fruit. How have we done it?
Here are the ideas we have used so far when the temps drop too low overnight:
1) Purchase only dwarf varieties or trees that can be pruned to stay short. This way they can more easily be protected.
2) Place permanent or temporary supports over them, like a ladder, trellis, tee-pee or wire frame which can support a cover.
3) Cover with old sheets (from thrift stores) or other covers overnight. Try to keep the cover from touching the foliage if possible, for further protection against frostbite.  Use clothes pins to close the covers around the trees, and keep them from flapping if there is a breeze.
4) Place candles in glass underneath each tree and its cover.  Christmas lights also work but are not sustainable and less convenient if you must run lots of cords or if you're off the grid like we are.  At first we placed whatever candles we had on hand into jars.  Then we found 8″ tall candles at Dollar General for $1.50 each, and placed them in small holes under each tree so they could not fall over.  We also found oil lamp chimneys at thrift stores to place over them for added safety.  For my protection I must add that you should never leave such candles unattended. 
5) Light a fire to produce lots of hot coals in a burn barrel so the heat radiates up to 75 feet around it.   Obviously this works only away from town and by taking proper precautions.  After the flames die down we place wire fencing over the hole with a metal trashcan lid on top.  This allows ventilation around the perimeter of the lid while keeping the coals hot longer.  We've raised the temp in our yard 10 degrees this way. The biggest drawback is more wood must be added every three or four hours till sunrise.  And again, follow fire safety rules. 
6) Water well everything in danger of freeze or frostbite early in the morning before the sun rises.
7) Try to place trees next to buildings, preferably on the south side, or in protected corners. This can make a big difference.
One of our most cold sensitive trees are moringas, native to India, which produce an awesome green super food. Its leaves, pods, and even branches are edible, and super high in protein, vitamin C, and other nutrients. They are a soft tree that will grow 30 feet a year, or you can keep it pruned to nine feet for easy harvesting. They are terribly cold sensitive and will drop their leaves or die back and must start over again if they get too cold. Since our moringas are virtually unprotected in the middle of our front yard, they tend to get "babied" the most. They are still small enough that a six foot ladder can be used to support a cover till we make something more permanent.
Our papaya trees and dwarf mango tree (Nam DocMai) are still in large pots, waiting to be planted permanently in the ground inside the greenhouse when it is finished. For now they are grouped together against the front of the house and easily covered with one large sheet with a candle under it. Mango and papaya trees may survive temps dipping below freezing, but their fruit won't.
We purchased the most cold hardy avocado variety we could find (Lila), and use a large 8' tomato cage to support blankets to keep it warm since it is in an unprotected north corner of our yard. It has thrived this winter and is growing tiny avocados, as well as new blooms. When it grows into a large tree with thick foliage it will better tolerate dips below freezing without being covered.
As the winter wore on we got wiser in protecting our trees. At first we covered the tender young citrus trees with sheets on cold nights but used no supports. One night it got too cold and the top leaves got burned. Since then we made sure to use supports when needed, even if it was just a shovel or pitchfork stuck in the ground beside the tree to keep the sheet off the top of it.
Then we learned the trick of using water to protect the trees. The citrus and some of our garden veggies do fine with a good watering during the coldest hour of the morning, which for us is around 6am (before the time change it was 5am). The other week when it dipped below freezing and covered everything with frost we didn't even cover our young citrus trees. At 6am Silver Oak found the hose nozzle frozen shut. He removed it and watered everything thoroughly, immediately raising the temperature. We don't totally understand how this works, but it must be done before sunrise, and is effective when temps aren't below freezing more than several hours.
We dream of growing coconut trees and producing our very own coconut oil. We are preparing an area on the south side of our greenhouse for dwarf coconut trees. When they mature we hope to keep them warm enough through irrigation and a burn barrel or wood stove in the center of the grove. It's worth a try!
Do you live in a warmer climate with possibilities of growing tropical trees? I'd love to hear how you've managed or what your dreams are.
Blessings,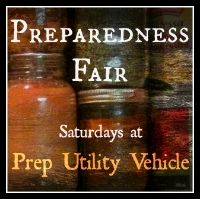 Linked w/Creative HomeAcre Hop, Barn Hop, Natural Living Mama, Chicken Chick, Growing Home, Backyard Farming Connection, Homestead Abundance, Down Home Blog Hop, Frugally Sustainable, Seasonal Celebration, Country Garden Showcase, Country Homemaker Hop, Homemaking, Wildcrafting Wednesday, Natural Living, Tasty Traditions, HomeAcre Hop, Live Renewed, Simple Lives Thur., Little House in the Suburbs, Farm Girl Blog Fest, and Farmgirl Friday.
Other articles you might like:
20 Responses to "Growing Tropical Trees in a Not-So-Tropical Zone"